UPDATED Tuesday, August 4
As part of our continuing network upgrade, we will be performing some required maintenance beginning at midnight (12:01am) on August 5th.  Throughout the early morning hours you may experience a brief outage of internet service that should last no more than 15-20 minutes.  It's possible an outage could occur more than once as we go through test procedures to verify the work performed.  We apologize for the inconvenience and appreciate your patience.
It is our immense pleasure to provide more than 8,000 subscribers with the best fiber experience in central Missouri. 
Each day new people connect to the Callabyte network and we are honored that you allow us to serve you. We love the growth, however there can be a few pain points along the way. Part of our commitment to you is to manage our network in a manner that ensures a quality experience. This effort requires continual monitoring and planning. 
For the last year Callabyte has been putting in place, and executing a plan, to provide greater capacity for many new subscribers and the bandwidth requirements that will be necessary. While that work has so far been unnoticed, it is now time to move all services, and all subscribers to the new core network architecture that has been put into place. We promise to work as quickly as possible during the upcoming maintenance windows in an effort to minimize disrupting your Callabyte fiber service. 
The following schedule has been established to perform necessary network maintenance. Periodic updates and possible modifications will follow:
NORTHERN PORTION OF THE CALLABYTE NETWORK
EARLY FRIDAY MORNING (July 15) - Beginning at 12:01 am. Maintenance to be completed no later than 6:00 am. **FAILED AND RESCHEDULED FOR EARLY FRIDAY MORNING JULY 22 between 12:01 am - 6:00 am**
SOUTHERN PORTION OF THE CALLABYTE NETWORK
EARLY FRIDAY MORNING (July 22) - Beginning at 12:01 am. Maintenance to be completed no later than 6:00 am. **POSTPONED UNTIL FURTHER NOTICE** (This includes southern Callaway and Montgomery Counties along with Hermann and Jonesburg.)
COLE COUNTY - Maintenance for locations served by Callabyte in Cole County will not be required.
This is a general map of the two locations. If you have a question about your specific location, please contact our office at 573-826-2371. We have worked to schedule the maintenance at times that will affect the least amount of subscribers.
**We would like to advise our subscribers that the maintenance scheduled for last Friday morning (July 15) did not go as planned.  After a few minutes, and a few unexpected issues, all scheduled work was halted.  Once analysis of the issues was completed, a modified plan was created with the intent to try again this coming Friday, July 22.**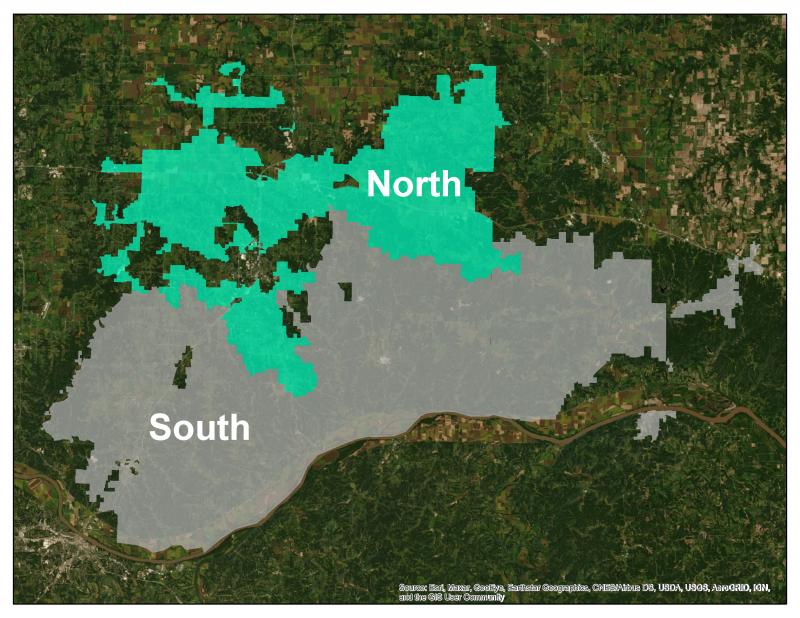 If you have any technical difficulties after 6:00 am on July 15 or July 22 in your respective area, please call our technical support team at 573-826-2371.