Take your entertainment experience to the next level with Callabyte Q - where traditional TV meets a mix of features.
-Pause & rewind live TV.
-Watch anywhere inside your home on compatible devices using the Callabyte Q app.
-Enjoy up to 4 simultaneous views.
-Bookmark your favorite shows.
-Set parental controls & more with profiles.
What devices are compatible with Callabyte Q?
For TVs and large screens
Amino Amigo Set-top Box (available at $6.95/month each from Callabyte)
Amazon Fire TV Stick 4K* (preferred for optimal performance)

Fire TV Cube

NVIDIA SHIELD retail TV boxes

Xiaomi Mi TV box
* Amazon Fire TV 4K Max and Fire TV Stick Lites are not compatible with Callabyte Q.
 
Smartphones and Tablets
Apple iPad 3 or higher
Apple iPhone 5 and higher
Most Android Smartphones and Tablets on OS versions O, P and Q or higher.
Desktop/Laptop Browsers
Google Chrome version 49 or higher
Safari version 10.1 or higher
Registering for Callabyte Q
1. Open a web browser on your computer, smartphone or other smart device.
2. Navigate to: callabyteq.com
3. Type in the LAST NAME on your Callabyte billing account in the first field and the ACCOUNT NUMBER associated with your Callabyte account in the second field and then press CHECK MY CREDENTIALS.

4. If an account is found that has not yet registered for Callabyte Q, you will be directed to a registration page. On this page, please enter your email address, choose a password, and then confirm your password.
IMPORTANT the information you enter will be the login information you use to log in to your Callabyte Q app.
5. Press the REGISTER button.
6. You will be directed to the Callabyte Q landing page for your account in your web browser.
Downloading the Callabyte Q App on your Fire Stick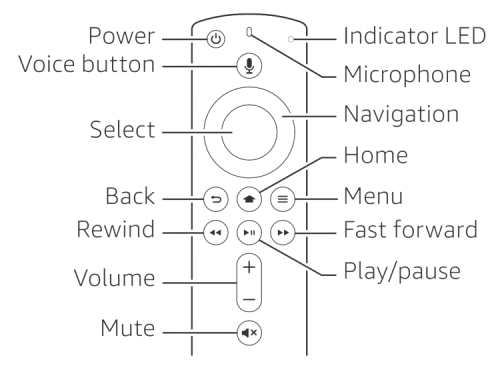 1. Open your Fire TV stick interface, and in the top menu bar, navigate to FIND.
2. Navigate to and select SEARCH.
3. Enter Callabyte Q and then select Callabyte Q in the search menu below the keyboard selection.
4. Choose the Callabyte Q app icon. After the app downloads, press the home button on your Alexa Voice Remote. Navigate to the "..." menu option and select. Next, move to the Halo app icon.
5. Press the on your Alexa Voice Remote and select MOVE
6. Move the Callabyte Q app icon to the front of the app line so that you can locate it better within your Amazon Fire TV application.
7. Press the home button on your remote.
8. Select the Callabyte Q app from the app line on the menu bar.
9. Enjoy watching your favorite shows!